Applying Physics to Financial Markets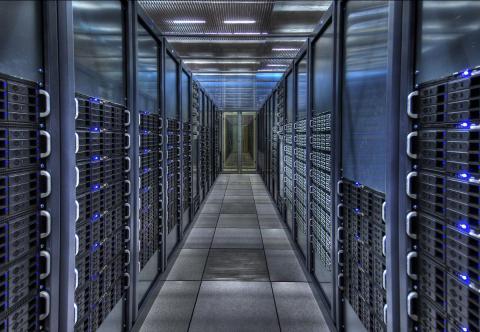 The Commodity Risk Management Expertise Center (CORMEC) and Wageningen University & Research (WUR) have signed an agreement with CERN to collaborate on research that aims to help protect commodity and financial markets from fraud. Advanced data analytics will be used to identify anomalies that can harm the integrity of these markets. The insights gained can be used by governments and regulators to improve markets stability.
Every day, billions of Euros are being involved in millions of transactions on commodity markets, where our food ingredients are being traded. This makes it incredibly difficult to detect fraud, given the vast amount of transactions that happen every second.
During a visit to CERN, WUR economics professor Joost Pennings realised there are similarities between the billions of particle collisions in CERN's Large Hadron Collider and the high-speed trading on commodity futures markets where multiple orders per nanosecond are placed. Most transactions, or collisions, show no anomalies. But when they do, this may lead to new ground-breaking insights for both economists and physicists.
CERN's data analytics team has a unique approach to examine data. They are able to extract information from data that would not be possible using the traditional data analytical tools available. That is, CERN's data analytics team uses a different lens to look at data which enable us to gain insight in markets which we would otherwise not have.

Professor Joost Pennings, Principal Investigator WUR
This research leverages the unique market data from CORMEC and WUR, as well as their deep understanding of commodity and financial markets. CERN contributes with data analysis expertise and techniques, such as ROOT. Combined, they will help to combat fluctuations in markets caused by anomalies, possibly induced by market design, and market manipulations induced by fraudulent behaviour. At CERN, Dr. Axel Naumann, Senior Applied Physicist and ROOT Project Leader, is leading this collaboration.
We see that ROOT, CERN's scientific big data analytics framework, has the potential to be a game changer for finance data analytics. It's exciting that ROOT can serve society also outside its core domain of high-energy physics.

Dr Axel Naumann, Senior Applied Physicist and ROOT Project Leader
The collaboration attempts to diagnose manipulation in commodity and financial markets. This should enable regulators to create safer and more stable environments for trading, leading to improved regulation and market integrity. The research may also lead to new diagnostic tools to predict financial instability, which will indirectly help to better manage risk.
Beyond its core mission in high-energy physics research, CERN aims to accelerate innovation in other domains, using CERN technology and competences. Knowledge transfer to industrial players and institutes in its 23 Member States is part of CERN's mission, with the objective to create broad and positive societal impact. This has resulted in a wide variety of collaborative programs in the medical field, automotive, advanced manufacturing and even art preservation. The collaboration between CERN, CORMEC and WUR is another example of how different sciences can inspire each other, says Han Dols, Head of the Business Development section at CERN.
It is our experience in managing large data quantities and anomaly detection which seem an excellent basis for this project. Yet CERN will also learn from state-of-the-art time series analysis, as applied in the finance world. A text book example of scientific cross-fertilisation.

Han Dols, Head of the Business Development section at CERN
The three-year project named HighLo (High Energy Physics Tools in Limit Order Book Analysis) is supported by the Province of Limburg in the Netherlands. First results are expected at the end of 2020.