Terapet closes CHF 1 Million seed financing to advance the development of proton therapy technology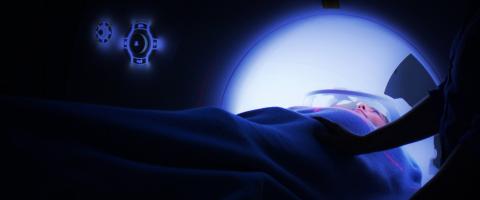 Terapet is glad to announce the closing of the seed investment round of CHF 1 Million, with contribution from new investors. This funding supports the development of its first full-scale prototype to be installed for clinical validation.
Terapet SA, a privately held Swiss MedTech company developing innovative solutions for a safer, more precise and time-saving proton therapy for cancer treatment, announced today the successful completion of an oversubscribed Seed Financing Round of CHF1'000'000. This round was contributed by EFI (Efficient Frontier Investing), Nina Capital, FSI (Fongit Seed Invest) and three angel investors, with support of FONGIT. The seed financing will be used to contribute to the development of the first full-scale prototype with the support of CERN, ready for clinical validation at one of Terapet'sclinical partners, The Skandion Clinic in Sweden.
Terapet's novel medical device will, for the first time, enable medical doctors to monitor the delivered proton dose inside the patients during cancer treatment: in-vivo, non-invasively, in 3D and real-time.
"With our solution, we will eliminate one of the biggest obstacles: ensuring that every patient receives the right dose, every time," said Dr. Christina Vallgren, CEO of Terapet. "Additionally, our solution has the potential to further boost the growth of proton therapy in the near future, making it more affordable and accessible to a wider population."
Two of the founders are former CERN physicists with more than 10 years' experience from CERN. CERN, the European Organization for Nuclear Research and has long been involved in the development of proton therapy. "This is a unique opportunity for Terapet to further advance proton therapy technologies with CERN's support", said Dr. Marcus Palm, CTO of Terapet.
This Press Release was originally published on terapet.ch