CAFEIN - Federated network platform for the development and deployment of AI based analysis and prediction models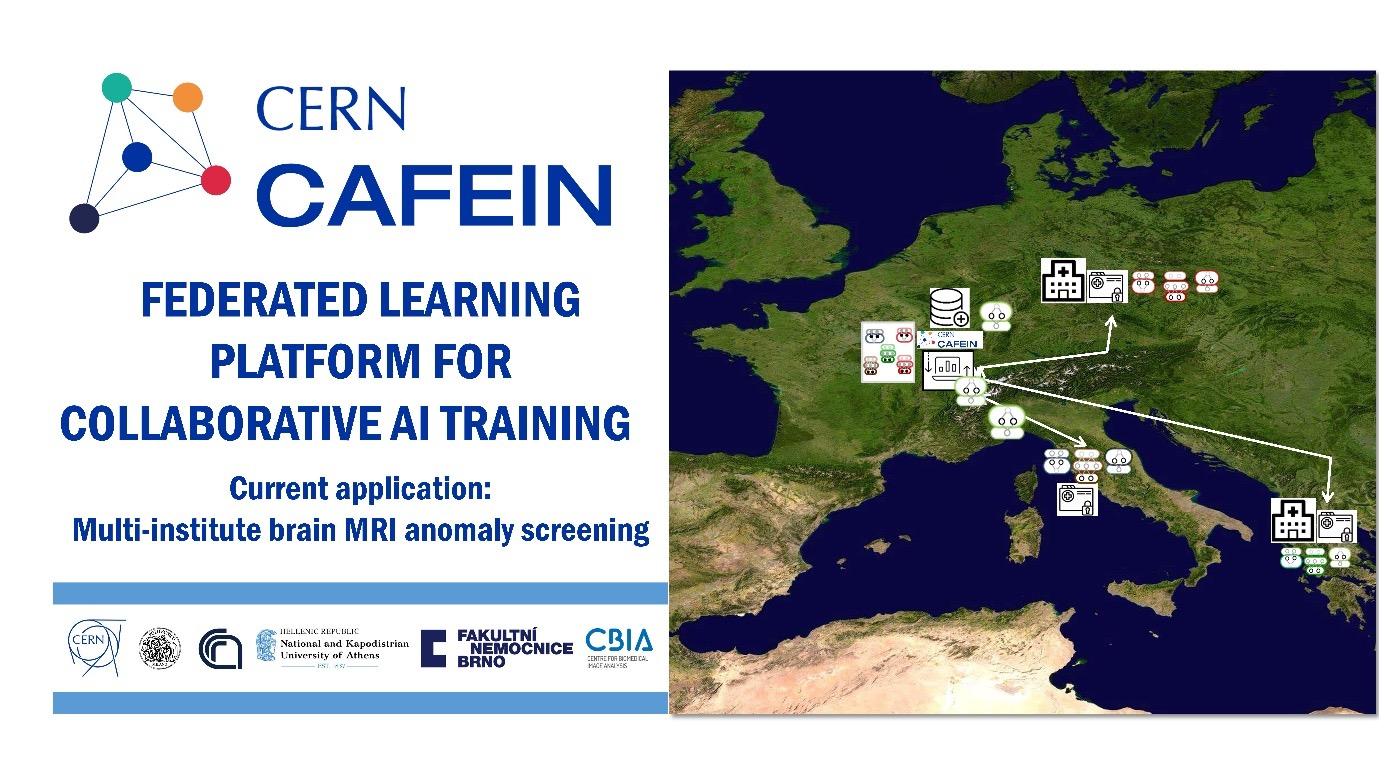 A novel AI-based tool to assist clinicians, patients and caregivers in the analysis, diagnosis and prognosis of diseases based on the integration of clinical and patient data over a Federated Learning (FL) infrastructure developed and hosted by CERN.
The federated platform enables multiple entities to collaboratively build trustworthy AI based analysis and prediction models, based on heterogeneous clinical and patient data, without compromising data privacy.
The federated platform is composed of a modular interface to instantiate FL processes and a network infrastructure that supports advanced security methods, a parameter server designed against security attacks (data poisoning and model inversion).

CAFEIN was used as an analytical tool to help combat COVID-19 through distinguishing COVID-19 pneumonia from other types of viral and bacterial pneumonia.
Medical applications developed over the FL platform:
a. Brain MRI anomaly screening
b. Multi-pathology detection and classification