Fall Innosuisse Business Concept Training is Open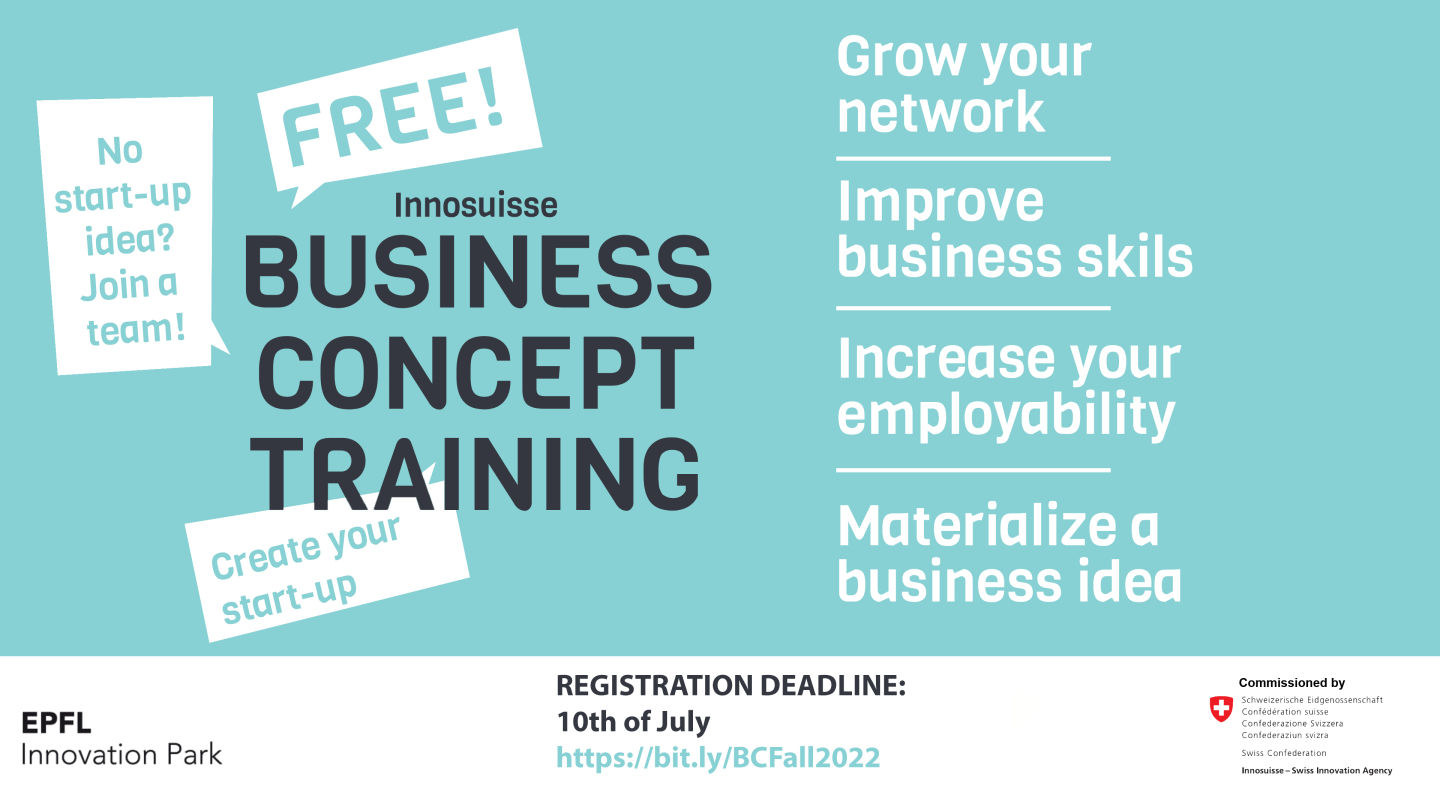 Are you an entrepreneur looking to bring your idea to the market and create impact? Are you inspired to embrace the exhilarating career of creating or working for a start-up? In hands-on Business Concept training powered by Swiss Innovation Agency, you will learn how to shape an idea into real business, be pushed to go out of your comfort zone and get connected to our vast community of entrepreneurs, trainers, coaches and mentors.
Join our free evening classes end of September across Western Switzerland: in Lausanne, Geneva, Fribourg, Yverdon-les-Bains or Sion
More information on our website: www.science2market.ch Apply here until July 10th: https://bit.ly/BCFall2022
----
Another way for entrepreneurs to break into bigger markets?
La Forge Incubator at EPFL Innovation Park
Located at the heart of EPFL Innovation Park, La Forge is an incubator for early stage start-ups in the region. It offers a unique environment for start-up projects and companies to refine their business model and to accelerate their growth. La Forge offers multifunctional open space, free internet and printing, and all this for free to boost your project!  We help promote your startup toward investors, partners, industry, and academia.
Apply for a membership : http://laforge.space/