Future of Health Grant, supporting Swiss digital health startups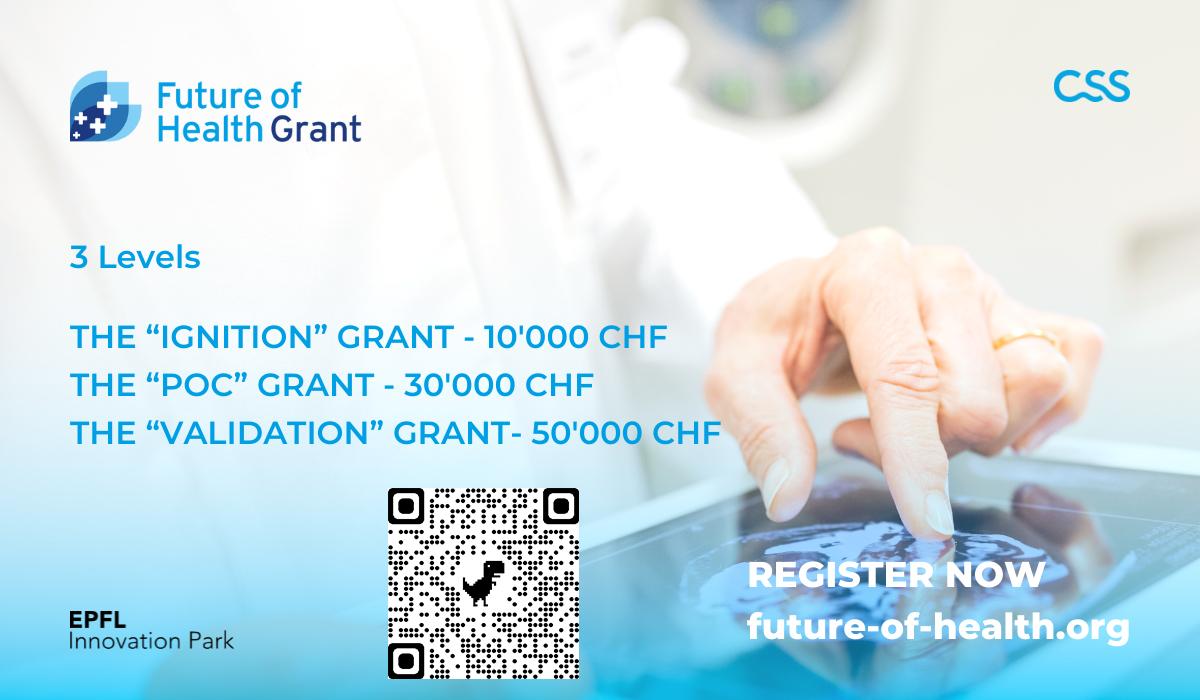 EPFL Innovation Park released a new initiative in partnership with CSS, the launch of a new grant called Future of Health Grant. It is a non-dilutive free grant divided in 3 levels, 10K CHF, 30K CHF, and 50K CHF for the digital health startups in Switzerland.
The 10K grant is a support for early stage projects, the 30K grant is a support to create the proof of concept, and the 50K is a grant to validate the startup with healthcare professionals.
Apply for Health Grant: https://future-of-health.org/application/
Application Close: 15-08-2022
More information: https://future-of-health.org
-----
Find out about other opportunities for startups:
La Forge Incubator at EPFL Innovation Park
Located at the heart of EPFL Innovation Park, La Forge is an incubator for early stage start-ups in the region. It offers a unique environment for start-up projects and companies to refine their business model and to accelerate their growth. La Forge offers multifunctional open space, free internet and printing, and all this for free to boost your project!  We help promote your startup toward investors, partners, industry, and academia.
Apply for a membership : http://laforge.space/