Tech4Eva Femtech Accelerator _EPFL Innovation Park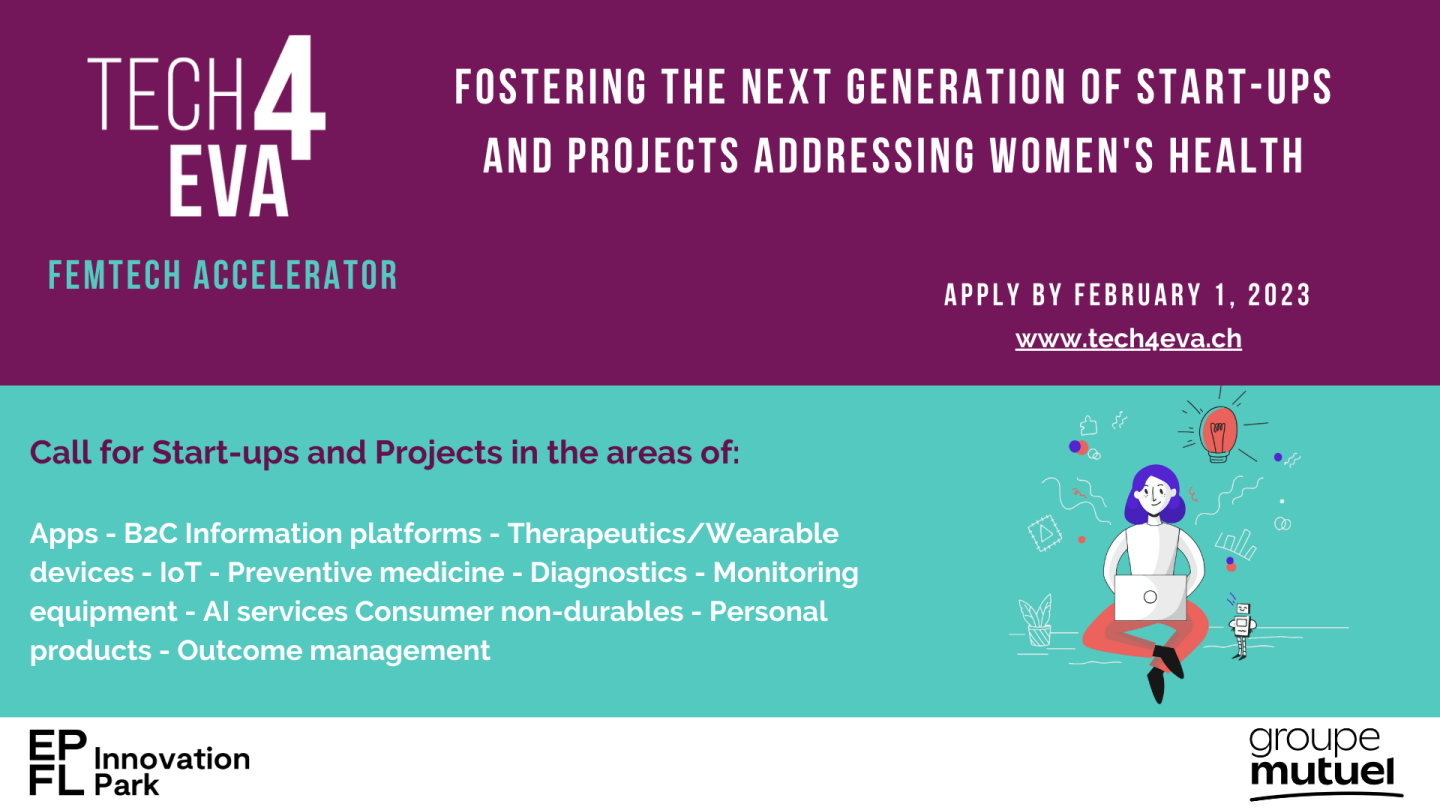 Tech4Eva, the global equity free virtual femtech accelerator is accepting applications to join the 2023 joint program by EPFL Innovation Park and Groupe Mutuel.
Our mission to accelerate women's health technologies continues and we encourage you to join our growing community. Through our international reach and partner networks, the 2021 cohort fundraised 67M CHF to date. 
We are looking for 15-20 innovative solutions in one or more of these areas: Pregnancy & post-partum – wellness – period health – fertility & infertility – oncology – menopause – mental health/wellbeing – family life – prevention – treatment – Brain & Bone Health – Immune & Heart Disease  – Nutrition/Hormone Health  – LGBT  – Endometriosis – Midwife management... And Solutions /services: Application Software – Apps B2C Information platforms – Therapeutics/Wearable devices – IoT Preventive medicine – Diagnostics – Monitoring equipment – AI services – Consumer non-durables – Personal products – outcome management. More info on the program: www.tech4eva.ch
Apply here by February 1: bit.ly/3tRs90D