Electron gun for EBIS injector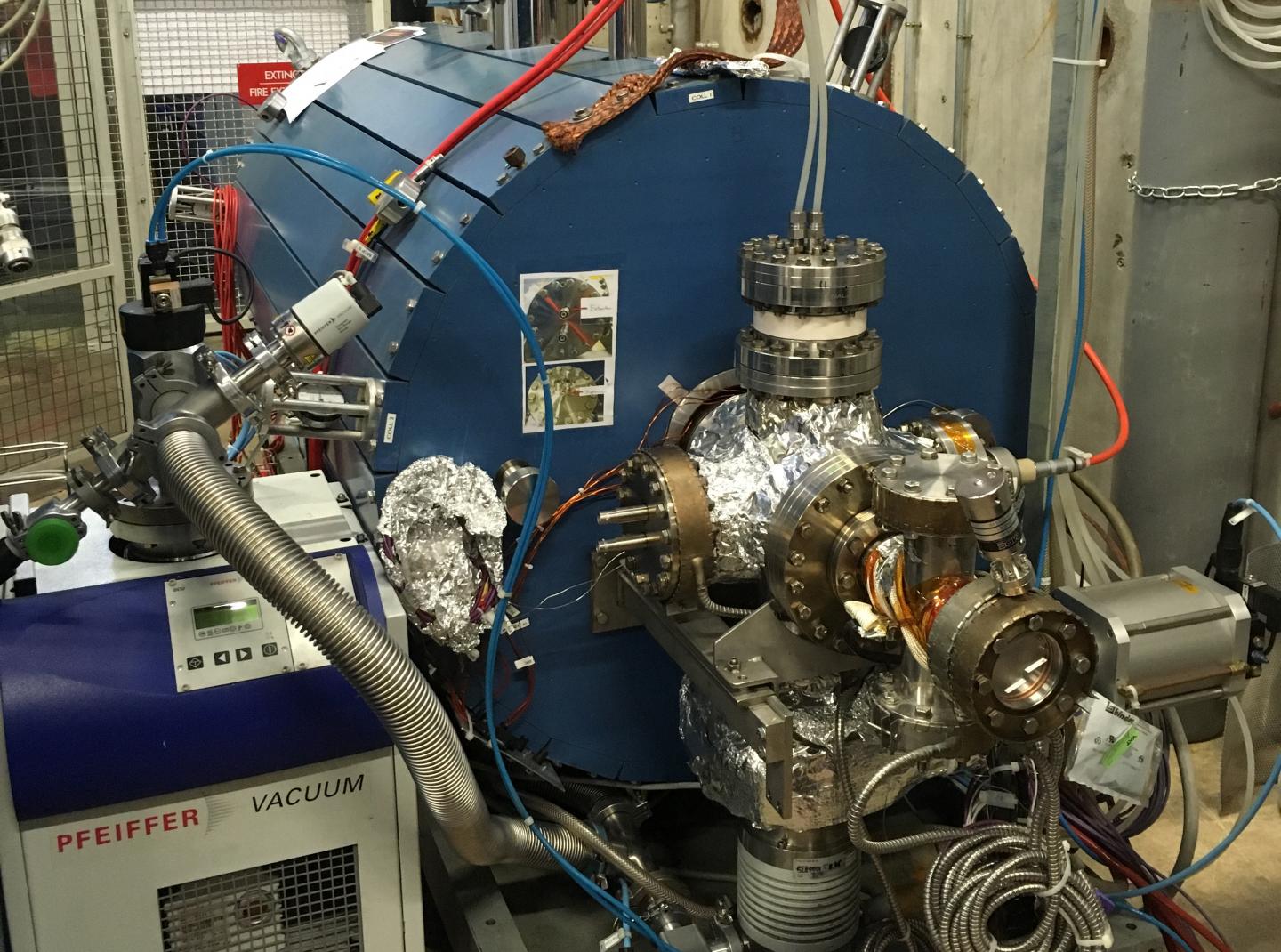 Second generation Ion Beam Therapy facilities use new accelerator types, new gantry geometries and require fast tuning of the beam energy for spot scanning. This imposes higher demands on the ion source in terms of repetition rate, pulse length, pulse intensities and the ability to accelerate C6+ ions. The project will deliver and test a new electron gun designed as injector for an Electron Beam Ion Source, together with an experimental test bench equipped with the gun for operational tests. Given the synergies with the HIE Isolde experiment, the project would aim at having the required fellow co-financed by the KT Fund and by HIE Isolde.
In spring 2017, the MEDeGUN assembly was installed at the TwinEBIS test bench at CERN and an electron beam of more than 1A at 10 keV electron energy through the two Tesla solenoid has since been propagated with very low losses which is a major step forward.